Our Services
At Northwest Wood Creations we focus on three main areas: wood slabs, custom tables and vacuum kiln drying.
Wood Slabs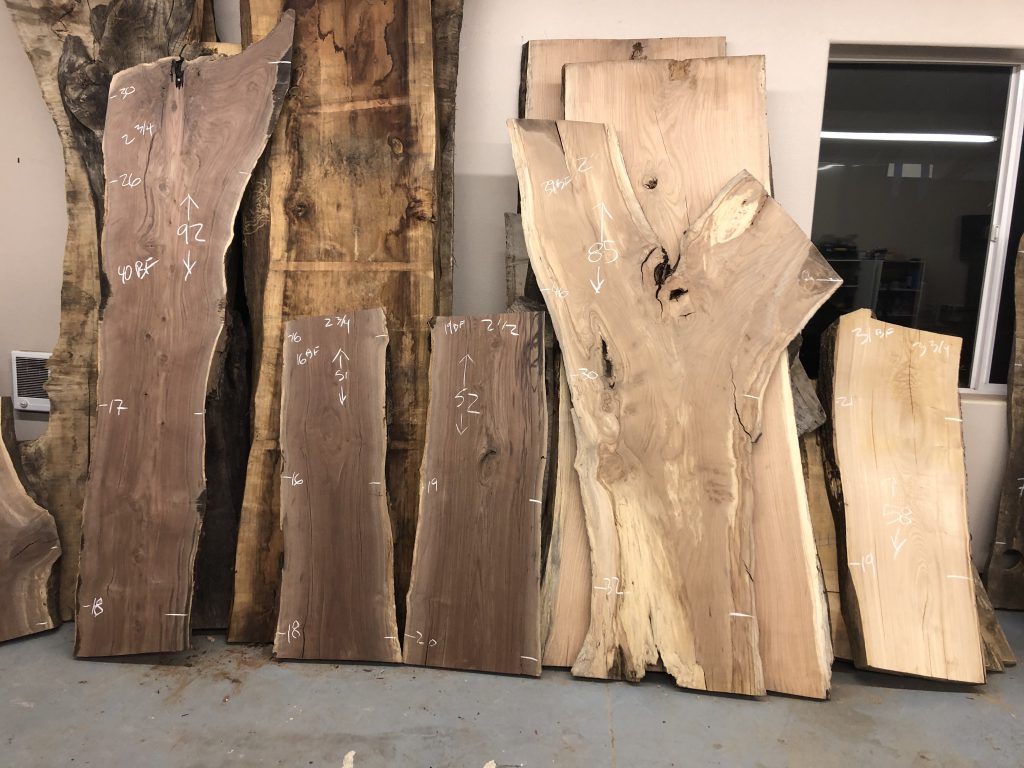 We offer a wide range of wood slabs that range in species, size, shape, and surfaced or unsurfaced. Please contact us to get the most up to date inventory, or schedule a time to come out and see what we have in person.
Custom Tables
Slab Tables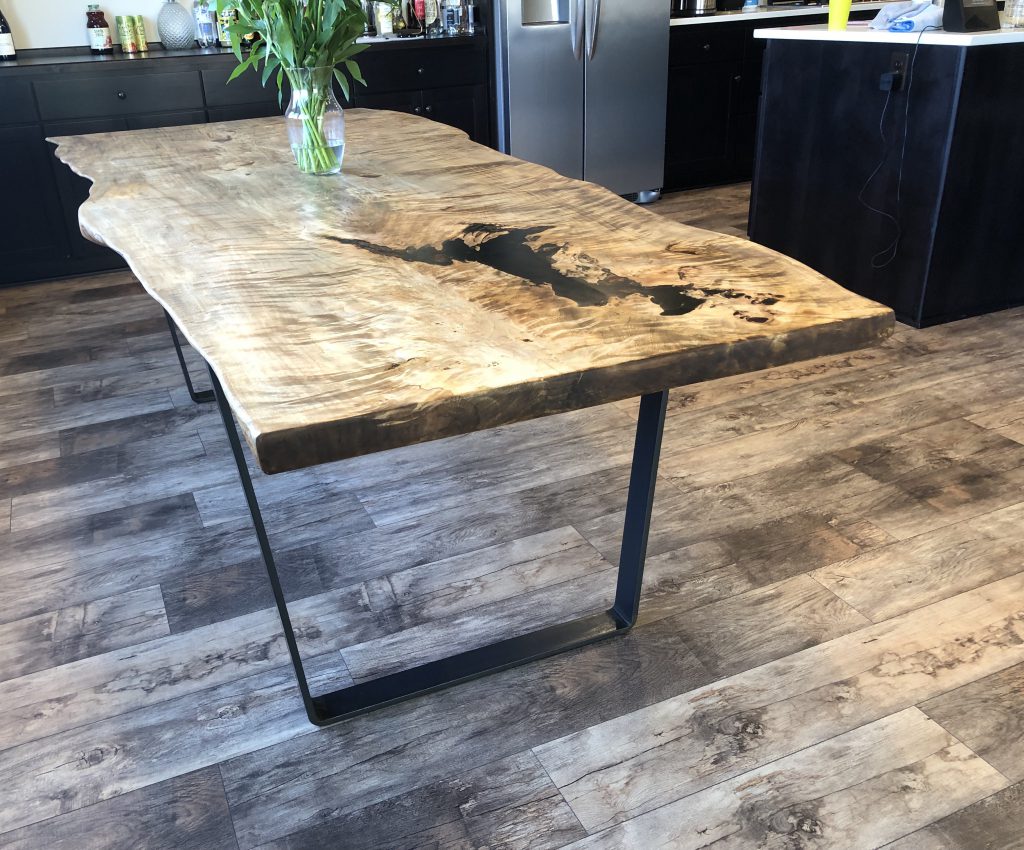 A slab table is when we use one or two pieces of wood and attach a metal base to it. Slab tables can be any size, from coffee tables to kitchen tables. While it might seem simple, the process of taking a tree and turning it into a table is quite complex. Each piece of wood offers unique features to make your table truly custom. We would love to discuss with you how to get your own one of a kind slab table.
River Tables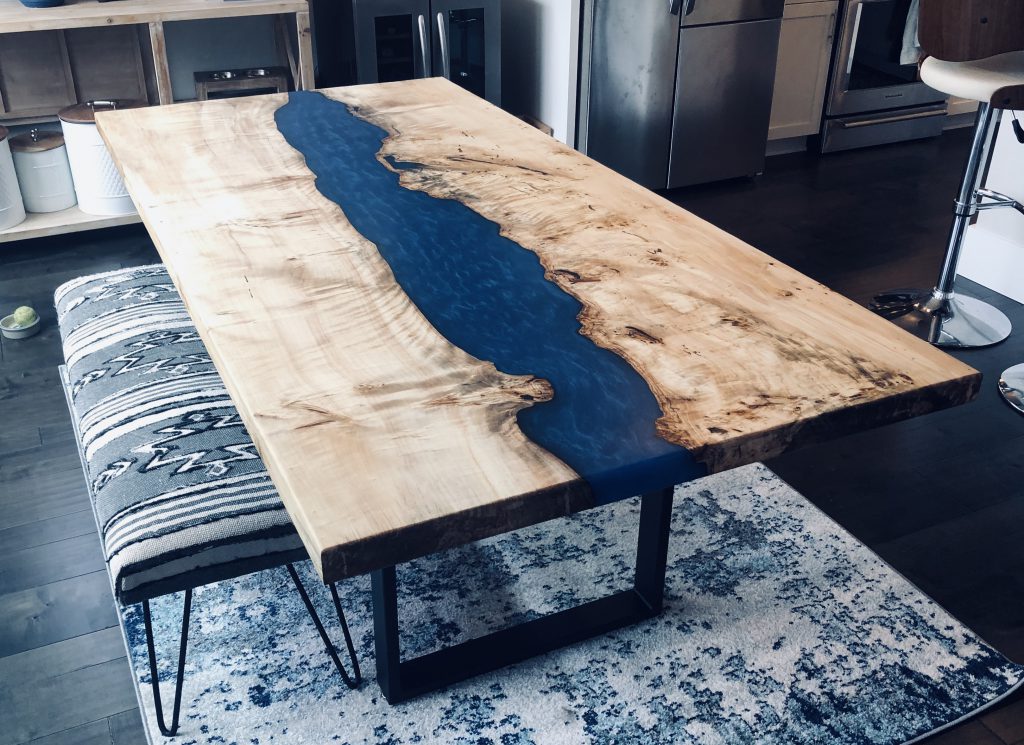 A river or resin table is when you take two pieces of wood and fill the center with epoxy, making a beautiful river. The color options are endless, along with the design possibilities. Please contact us to schedule a consultation.
Vacuum Kiln Drying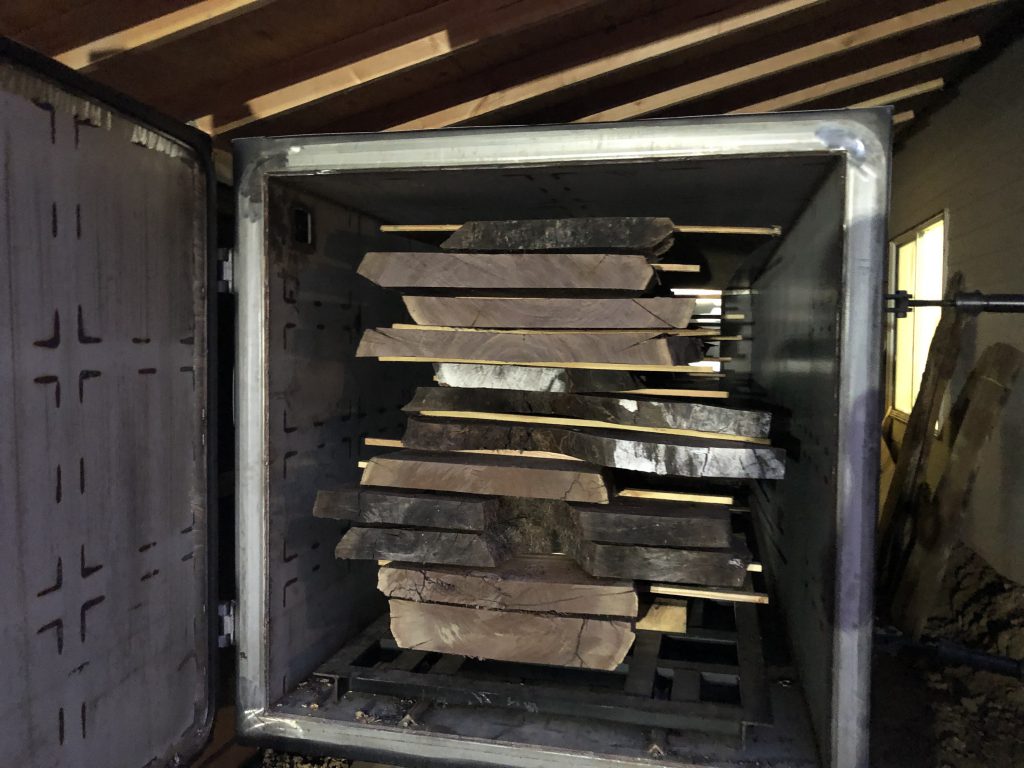 Wood must be dried properly in order to preserve the integrity of the wood. In the spring of 2019, we added a vacuum kiln to our operation. This machine drastically cuts down the drying time of wood. It also limits the checking (cracking) and movement as the wood dries. The general rule of thumb is 1 inch thick= 1 year of drying time. With a vacuum kiln that changes to 1 inch thick=1 week. So instead of a 3 inch piece of wood taking 3 years to dry, we can dry it in just over 3 weeks!!!! To be put on the the list to have your wood dried, please contact us.